This program, run by the Howard County Master Gardeners and Howard County Recreation and Parks, focuses on habitat restoration in the Middle Patuxent Environmental Area
One of its important services to the community is the removal of invasive plants that ruin the natural ecology of an area. Volunteers have the opportunity to work in natural and wild settings and to learn about local parks, ecology, native and invasive plants, and the wildlife that our native flora supports.
The fourth Tuesday of each month, March through November, volunteers are welcome. See "Volunteer Opportunities"  section at MPEA  for current schedule and to register.
Jeff Claffy
Assistant Natural Resources Manager
Middle Patuxent Environmental Area
Howard County Department of Recreation & Parks
6692 Cedar Lane
Columbia, MD 21044
Jclaffy@howardcountymd.gov
Meanderings archive
Howard County Conservancy at Mt Pleasant
The Howard County Conservancy is a local nonprofit whose mission is to educate children and adults about the natural world, preserve the land and its legacy for future generations and model responsible stewardship of our environment.
Whipps Garden Park Cemetery
WHIPPS GARDEN PARK CEMETERY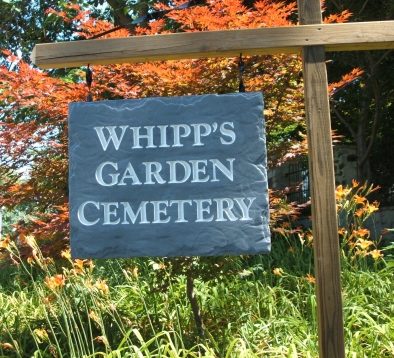 3651 St. John's Lane
Ellicott City, MD

Two events held at Whipps in the Spring are Daffodil Day  and the annual plant sale. Check the calendar for details.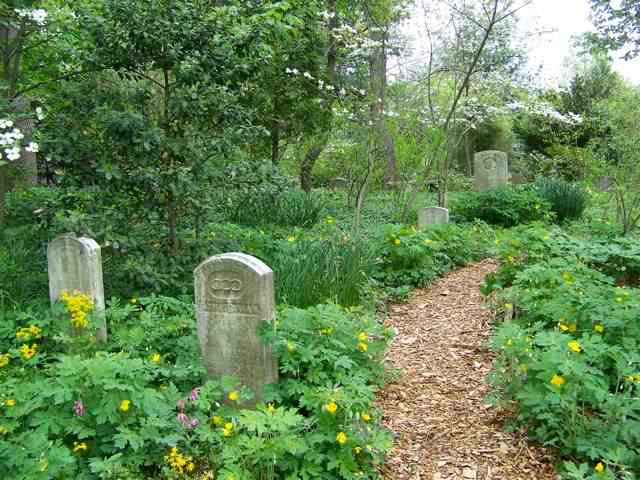 HISTORICALLY:
Established in 1855, Whipps was a cemetery for the Whipps family who were blacksmiths in Howard County. Later lots were sold to the general puplic.
TODAY:
Whipps is maintained as a park for visiting and a venue for teaching environmentally sound gardening practices.
Howard County Master Gardeners maintain most of the garden areas in the one acre cemetery, including a butterfly garden, herb garden and rose garden. They plant, nurture, and prune many native plants around the property. There is a permanent composting site at the cemetery and a self-guided walking guide. Work days for Master Gardeners are Thursdays from 9-12 in good weather, March through mid-November.
2009 GRANT
Whipps has been awarded a Howard County Watershed Enhancement Grant.
To increase citizen awareness of water quality in lakes, rivers and streams
Change community practices which may adversely effect overall water quality
All county residents are invited to visit the cemetery and view the riparian buffer of plants that will be planted as a demonstration project.
VOLUNTEERS NEEDED
To volunteer and for more information contact:  whippsgardencemetery@gmail.com
Files: 

Whipps signfor website2.jpg

Whipps13jpeg.jpg