Curriculum
Overview
A three-time national award-winning program, AGsploration is a science-based curriculum designed for middle school students. AGsploration lessons allow students to explore the relationships between agriculture, the environment, and their health through engaging hands-on activities. All 24 lessons are aligned with the Next Generation Science Standards. While designed for classroom use, the lessons can easily be adapted for use by after-school programs or community organizations.
Click to view the LESSON OVERVIEW which includes a brief description of each lesson and lists the activities included in each.
Click to view the LESSON ALIGNMENT with the Next Generation Science Standards.  

Lesson Plan Format 
Each lesson in the AGsploration curriculum has been written utilizing the 5-E format.  In addition,  background information and career connections sections are also part of each lesson.  Below is more information about the 5-E format and how it has been incorporated into each lesson.  Click this link to view an EXAMPLE LESSON PLAN.
ENGAGEMENT: Describes in detail how students' interests are captured and exciting ways to establish a "need to know" for the students.  Each lesson includes fun facts about Maryland agriculture and how they relate to the lesson plan topic.
EXPLORATION: Describes in detail the activity or experience in the lesson. The key for this "E" is what the students are doing.  At least one hands-on, science-based activity is included with each lesson.
EXPLANATION: Describes how students communicate the results of their explorations and how they will explain their results. Each lesson includes handouts and worksheets for the students to use to record their findings from the activities and information learned.
EXTENSION:  Discusses extensions to other curriculum areas (art, music, physical education, et cetera) that will allow students to use their new knowledge and apply it to new situations. Each lesson includes additional activities and suggestions for where more resources can be found.
EVALUATION: Explains how students demonstrate their new understandings and skills.  Each lesson includes a pre-/post-test specific for each lesson.  The pre-/post-assessment measures the students perceptions about science and the topic being covered.
The entire curriculum – including teacher guide, all lesson plans, student worksheets, and evaluation materials - is available online and is free to any educator or youth provider. To access the entire curriculum and supporting electronic materials instantly, simply fill out the form by clicking on "download the curriculum" above.  Registration helps us keep track of how many educators are utilizing the curriculum and helps us provide support and evaluation tools to you.
Teacher Training Workshops

There are not currently any training events scheduled; however, the AGsploration team is happy to provide training per request to groups of 12 or more educators at your facility. If you are interested in training at your school or location, please contact Sheryl Bennett at sherylb@umd.edu 
Overview
One-day AGsploration workshops enable teachers to receive training in animal agriculture, plant agriculture, agriculture and the environment, and agricultural technology lessons. Workshop participants will receive a complete copy of the curriculum as well as a teaching kit to include all materials necessary for teaching the lessons in one of the four curricular tracks. In-service participants will receive six hours of instruction, copies of the AGsploration curriculum, complete materials to teach selected lessons, and a hot lunch. Registration is free!
Eligibility to enroll
Workshops will be open to educators who work with middle school-aged youth. Exceptions may be made on a case-by-case basis. (For example, high school agriculture teachers whose FFA members intend to teach the curriculum to younger students will be allowed to register).
Lesson Walkthrough Videos
Watch members of the AGsploration team walkthrough lesson activities and share tips and tricks for successful teaching.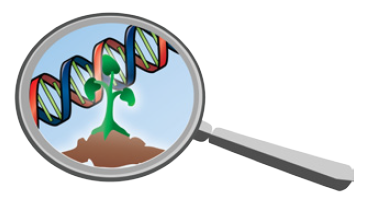 Feeding Our Future
Explore DNA, the molecule responsible for the inheritance of traits, and understand that selective breeding and genetic engineering are used to develop desired traits.


Food, Fiber, and More From Animals     
Learn about the varied uses of animal byproducts or coproducts with a focus on Maryland agricultural animals.
Compare and contrast the digestive systems of ruminants (4-chambered stomach) and monogastric (single stomach) animals and compare those with human digestion. 
Undressing the Mystery of Meat
Learn about how animals are harvested and processed into meat, including what percentage of the whole animal is the meat we can eat.
Milk in Motion: A Dynamic Dairy Experiment
Learn about the dairy industry, dairy products, and the properties and composition of milk.